Acting flexibly at all times - with boiler tubes
Flexibility is our principle. And at BARTHEL, this can be seen in a variety of ways:
a central high-bay warehouse with immediate access
a second warehouse, specialized in larger dimensions and double lengths
our own fleet of vehicles, which also enables deliveries in small batches outside of regular times
information logistics, which reduces downtime and lowers our customers' costs, for example through smooth customs clearance
the provision of small delivery lots
Goods logistics: central storage locations
BARTHEL always delivers on time and reliably. Our central warehouses in Düsseldorf and Neuss have been specially designed for boiler tubes. This is the optimal basis for our goods logistics. Our products are stored ready to hand to you and do not have to be assembled from different warehouses in a time-consuming process.
Fast delivery instead of waiting time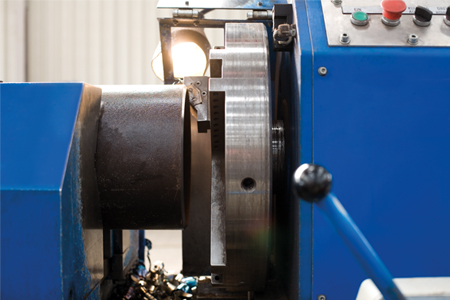 Your advantage with BARTHEL: shortest access times for all different dimensions and materials. This significantly reduces waiting times for trucks, drivers and customers. Even extremely thick-walled tubes and pipes in double lengths of up to 15 metres are in stock. On site, our own digital laser measuring equipment, weld seam preparation (chamfering) and sawing capacities round off our range of services.
Transport logistics: on the fastest way to your destination
Our customers expect on-time deliveries and the highest reliability. That is why they also appreciate our own fleet of vehicles. The most modern trucks allow us to react quickly. In case of doubt, they are the decisive factor in ensuring that the aircraft or ship can be safely reached for further transport. Thanks to our optimised transport logistics and strong partners, we can deliver to almost every country in the world – by land, sea and air.
Transport packaging: so that the boiler tubes arrive safely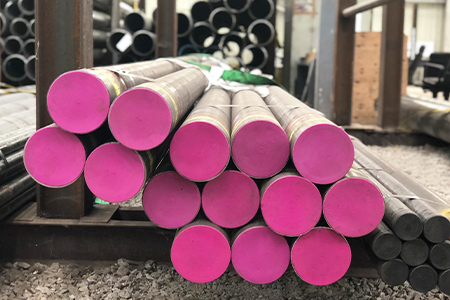 A boiler tube from BARTHEL is of the very best quality when it leaves us. And to make sure it stays that way, it is optimally packed for its individual journey to you – whether for truck, plane or ship. Markings on the tube and packaging are part of our understanding of service and guarantee that the material arrives safely at your premises in its transport packaging.
National and international shipping: on time delivery
We deliver our boiler tubes to almost every corner of the earth - on land, on water and in the air. And our customers rightly expect deliveries that are at least on time. To achieve this, we have worked on various screws to optimise delivery times:
Our central storage facility allows prompt access to the product of your choice.
Our product portfolio borders on a full range.
Our own fleet of vehicles and reliable forwarding partners ensure that our products are delivered to your site on time.
Whether you are looking for detailed advice or would like to order, we are here for you
Please send your enquiry to barthel_at_boilertubes.de
Or call us at +49 2131 6655 0
We will gladly answer your questions or advise you on our products.